Rosemary had one true love: food. Good food. She loved to cook it, eat it, serve it, and share it. But she was not happy about the new reality show practically begging her to sign on. Could she handle the cameras being on her 24/7?
Created mostly in Corel Painter because I really like the course, grainy texture that comes with some of the brushes. My favs that I used here are Gouache > Broad Cover Brush and Pastel > Real Soft Pastel.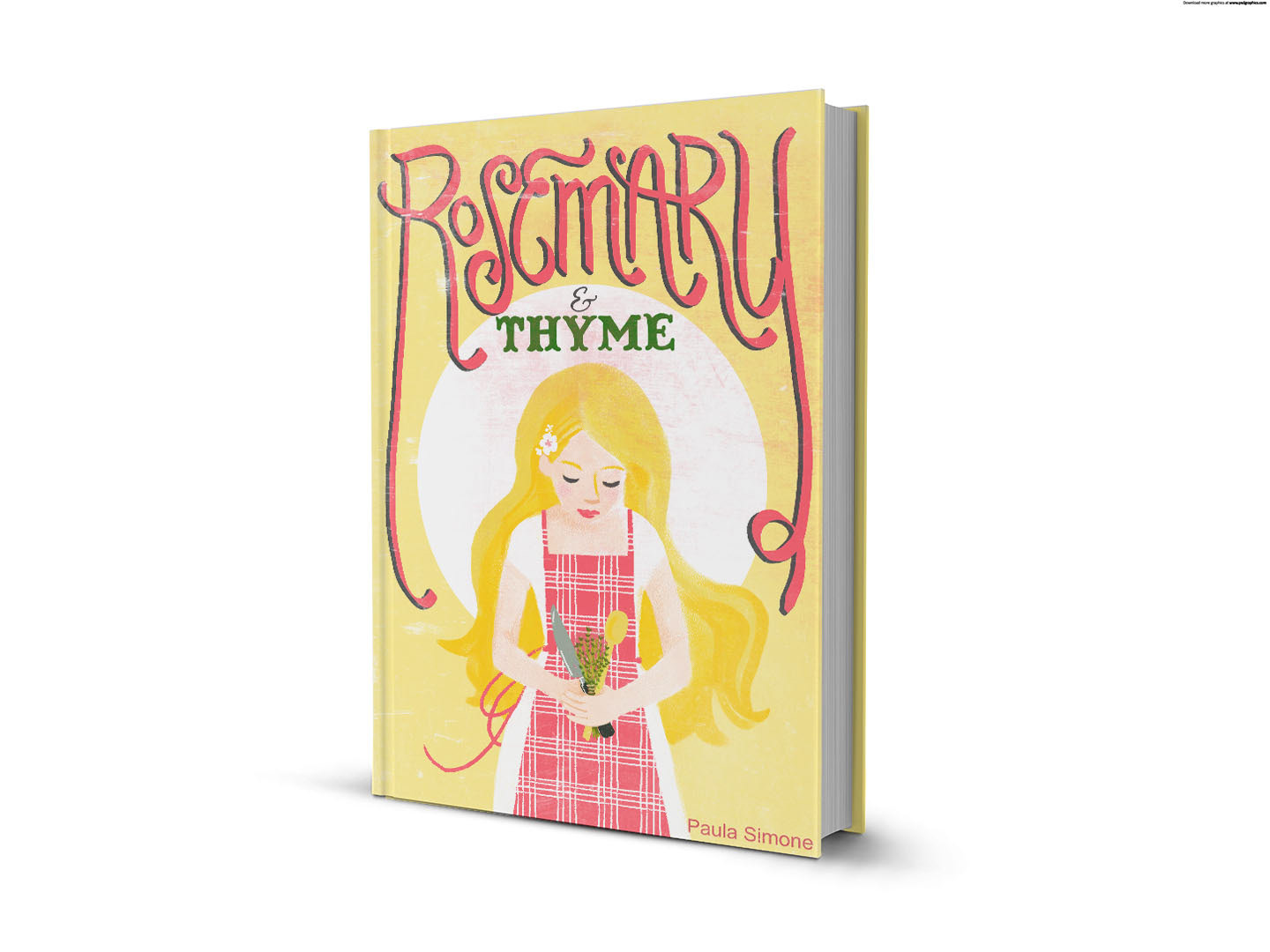 These are early color comps I did for the project. I'm most naturally drawn to the top blue one, but liked how the top right one highlights the "Rose" part of Rosemary. . . so that's the one I went with. It also shows the original lettering design which I decided to change later.