Chore Charts
Illustrator. Printable chore charts for kids. One is for older kids, one is for non-readers. Other colors available. I designed all the icons except the fork and knife which came from the National Park Service.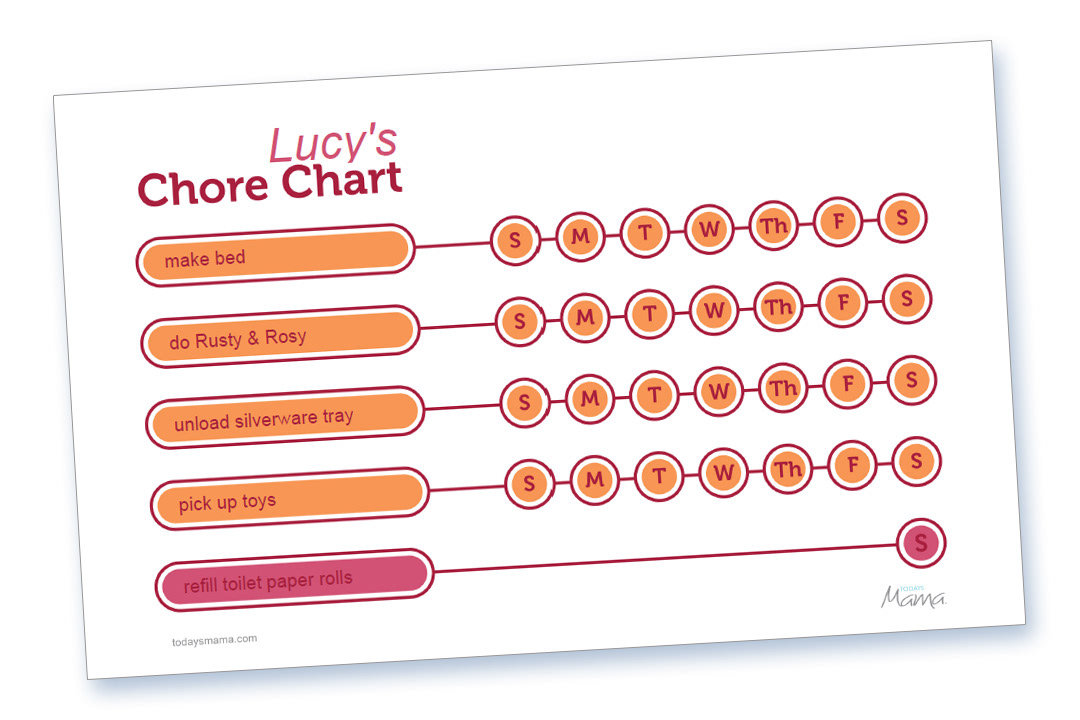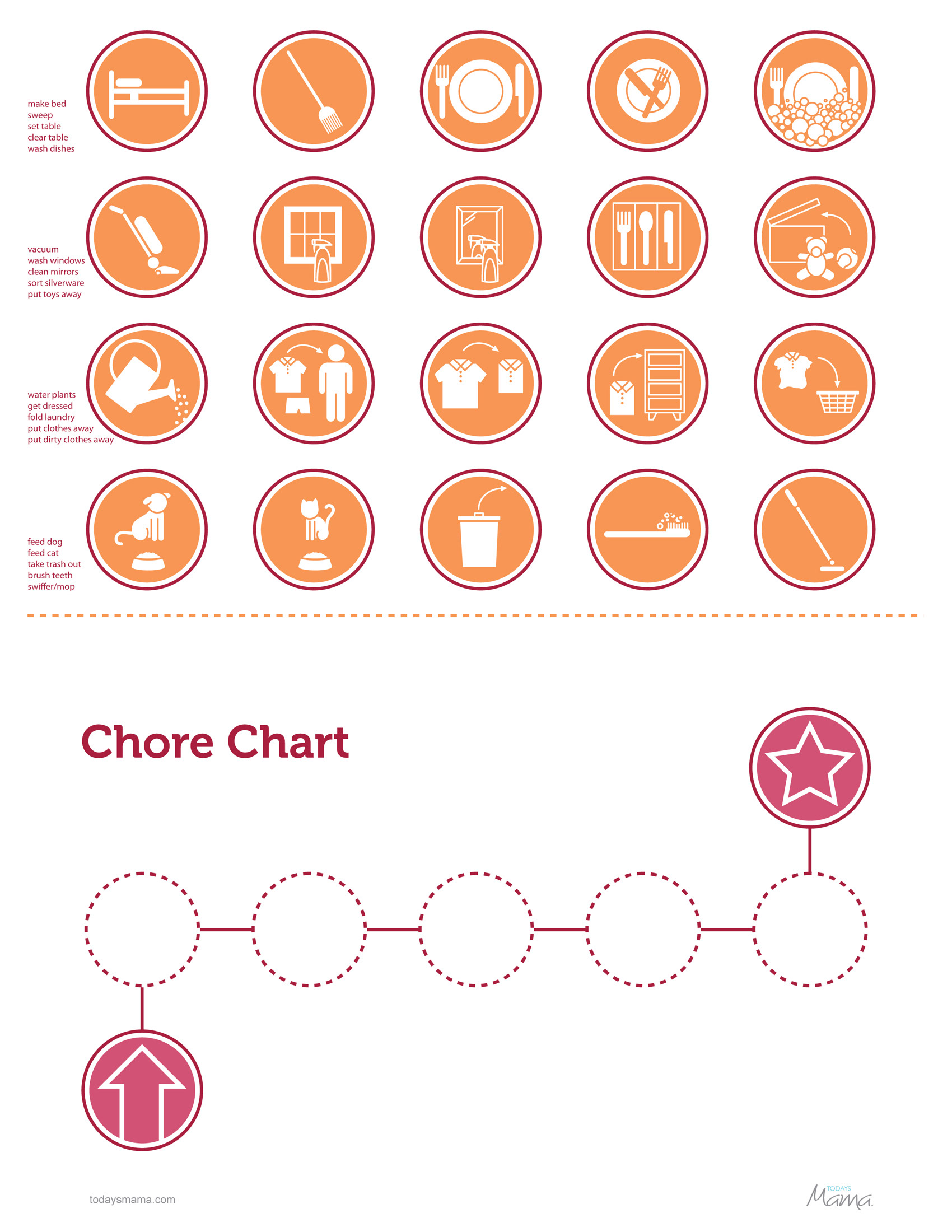 A series of editable, printable chore charts. The first one is for kids age 6+, the second one is for non-readers and preschoolers. Both come in two different colors.
Chore charts available for download at todaysmama.com.